Season 2 Episode 14
During its 29 years of operation, the penitentiary claimed that no prisoner successfully escaped.  A total of 36 prisoners made 14 escape attempts, two men trying twice; 23 were caught alive, six were shot and killed during their escape, two drowned, and five are listed as "missing and presumed drowned" Frank Morris and Clarence and John Anglin were among those missing and presumed drowned.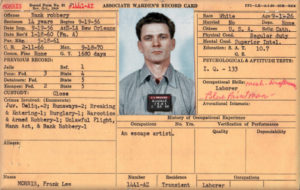 Frank Morris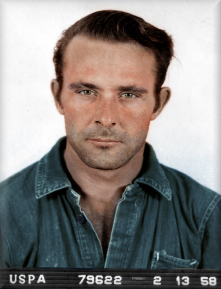 Clarence Anglin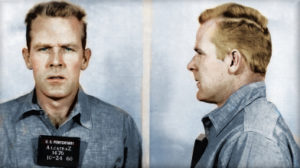 John William Anglin

Allen West was left behind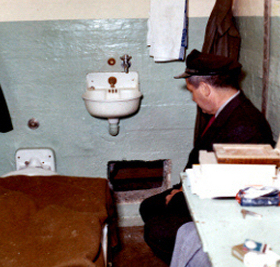 Vent the prisoner escaped thru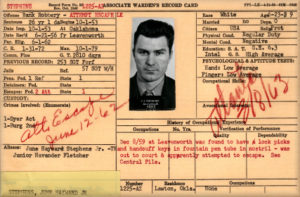 June Stephens claimed he was suppose to escape that night also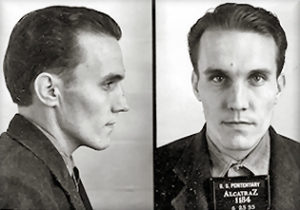 Robert Williams who denied taking part in the planning was serving a life sentence for murder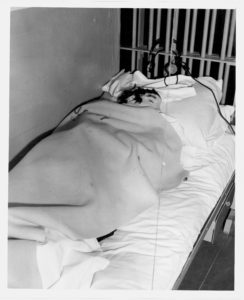 Fake head, its easy to see how the guard would not have noticed!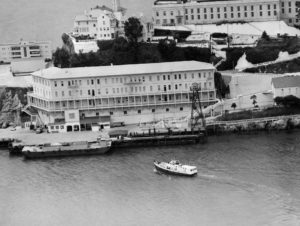 Alcatraz soon after the escape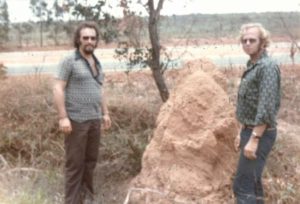 Is this a picture of Clarence and John in 1975?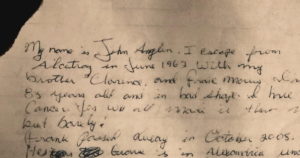 2013 Letter from John Anglin
My name is John Anglin. I escape [sic] from Alcatraz in June 1962 with my brother Clarence and Frank Morris. I'm 83 years old and in bad shape. I have cancer. Yes we all made it that night but barely!
Frank passed away in October 2005. His grave is in Alexandria under another name. My brother died in 2011. 
If you announce on T.V. that I will be promised to first go to jail for no more than a year and get medical attention, I will write back to let you know exactly where I am. This is no joke this is for real and honest truth. 
I could tell you that for seven years I lived in Minot North Dakota – […] in Fargo – 1990 to 2005!
But too damn cold had to get the hell out. I lived in Seattle for most of my years after the escape.  
I'm in Southern California now.  
Podcast: Play in new window | Download
Subscribe: RSS