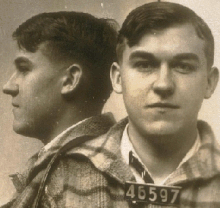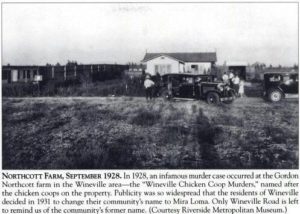 A sleepy Southern California town is turned upside down with the murders of 4 boys. So much so, the town changed its name. Join us as we look into the crime that rocked this small town and meet the monster who called it home almost 100 years ago.
Looking for more information on The Wineville Chicken Coop Murders check out these books
The Road Out of Hell: Sanford Clark and the True Story of the Wineville Murders by Anthony Flacco and Jerry Clark (Sanford's son).
or
Nothing Is Strange with You: The Life and Crimes of Gordon Stewart Northcott by Janes Jeffrey Paul
More info that wasn't mentioned in the episode….
Pictures of the murder farm in 1928 (top, obvi 🙂 and then sometime in the 90's-2009 (bottom) the picture on bottom was taken before 2009.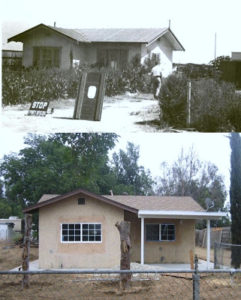 Like I did mention, many people visit the Wineville Murder Farm, especially during Halloween season, its harder to imagine now, what it once looked like, but, as recently as 10 years ago the house pretty much looked the same. Many of the surrounding neighbors report of hearing the sounds of boys running around and at times,  in the still of the night they still hear their sobs.
.
Podcast: Play in new window | Download
Subscribe: Apple Podcasts | Android | RSS